All paths lead somewhere
Freya Douglas-Morris
20th May – 25th June, 2021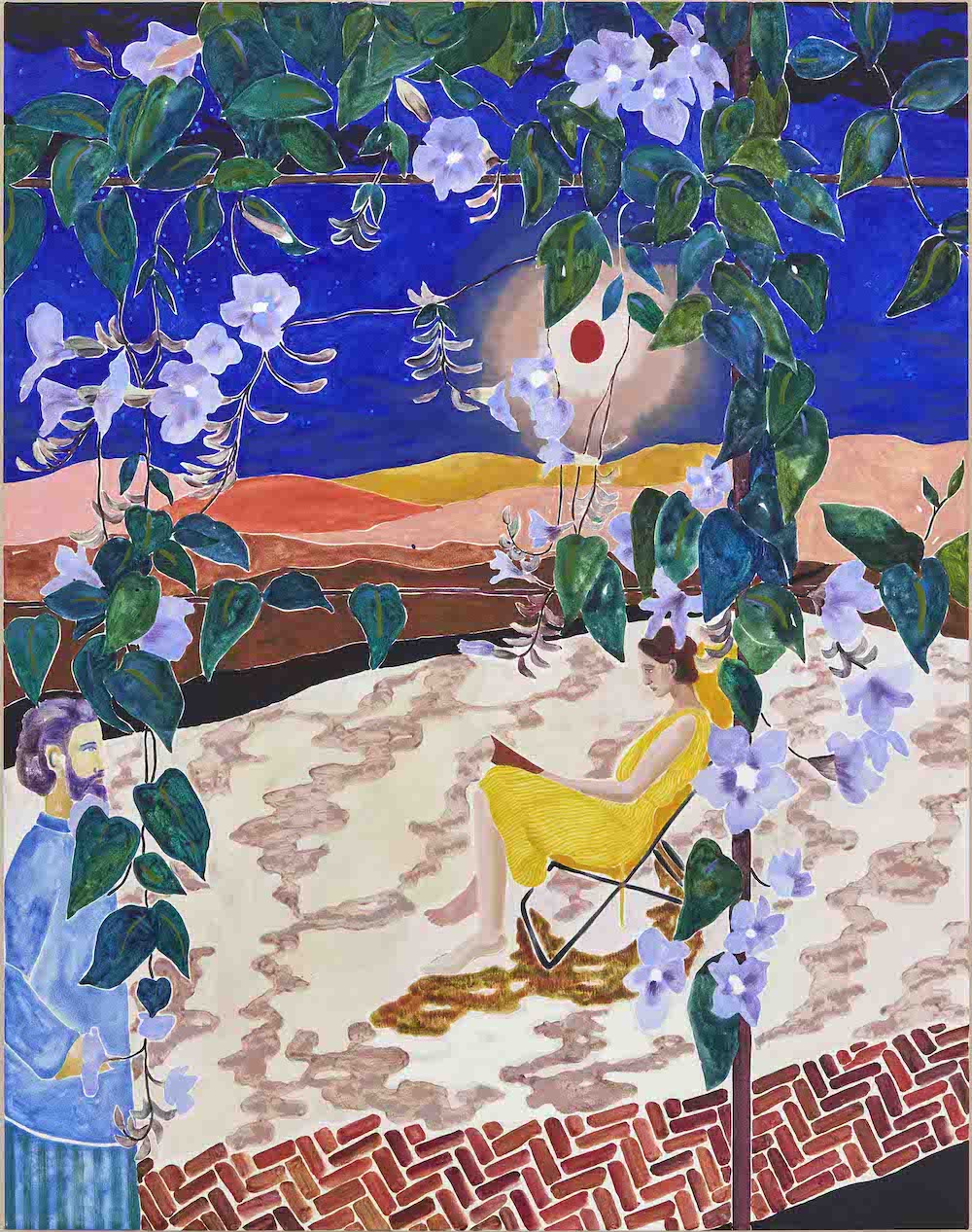 Sweep away the bracken
The moss and fallen leaves,
Untie the silken cobwebs
That clothe the winter trees.
Cut back the darkest wood
And prune the rosehips red,
Let breathe the greenest shoots
That rise from fallow bed.
The rain is falling heavy
Night winds are swift to chill,
The dew is laden softly
On mornings dark and still.
But the seasons are slowly changing
The planet spins across the sun,
Change is never lasting
Spring is yet to come.
The earth will grow more mellow
The flowers will show their bud,
The caterpillar will awaken
The worms will turn the mud.
The birds will fly back to us
And sing their fervent song,
And all the thoughts of summer
With warmth and evenings long.
After the year we had, that winter
Where warmth was hard to find,
The coming of the spring
Restores faith, peace of mind.
- Freya Douglas-Morris
Lychee One is delighted to announce our next exhibition with British painter Freya Douglas-Morris. Presenting a new selection of paintings 'All Paths Lead Somewhere' features works made since last year.
Douglas-Morris graduated from the Royal College of Art in 2013. Her paintings are rich in colour, creating poetic spaces with hints of narrative and a sense of otherness. Her work has been featured in publications such as 'Paper' Saatchi Gallery and and '100 Painters of Tomorrow'. She was included in the New Contemporaries, Saatchi New Sensations and the Catlin Guide. Douglas-Morris is currently featured in the 8 women artists shaping world of figurative art article in the latest 5th Edition of the Flux review to be published this June.
Selected past solo exhibitions: The Sun Long Night, Lychee One, London,2019; Light For Company, Lychee One, London, 2016; Studiolo #11 'One place or another' Studiolo Project, Milan, IT, 2014. Selected past group exhibitions: Inside/Outside, Janet Rady Gallery, UK. 2021; Fresh StART, LA, 2021; Staycation, Lychee One, UK, 2020; Tides, Arusha Gallery, UK, 2020; Isolated Observations, Candida Stevens Gallery, 2020; Art 021, HDM Gallery, Shanghai China, 2019; Denton's Art Prize, Shortlisted, London UK, 2018; Fresh Paint, Messums Wiltshire, UK, 2018; The Diamond Sea, Saatchi Gallery, curated by Kristian Day, London UK, 2017; Where They Hum, Lychee One, London UK, 2017; What is This Place? Group Exhibition, Newlyn Art Gallery, Cornwall, UK; Artificial Arcadia, Bosse & Baum, London UK, 2016; Carnival Glass, Block 336, London, UK, 2015